OC Surgeon, Girlfriend May Have Used Dating Apps to Meet Victims
Prosecutors in California say that at least twelve more women have come forward accusing a Newport Beach surgeon and his girlfriend of drugging and sexually assaulting them.
Grant William Robicheaux, a podiatrist who appeared on a Bravo TV show, "Online Dating Rituals of the American Male," was arrested earlier this week along with his girlfriend Cerissa Laura Riley, 31 on charges of with rape by use of drugs, oral copulation by anesthesia or controlled substance, and other crimes.
Orange County District Attorney Tony Rackaukas says his office received more than 50 phone calls from tipsters after he asked for more victims to come forward this week.
"You can't treat people that way. You can't get 'em intoxicated. You can't put 'em under with a date rape drug to the point where they can no longer resist and then have your way with them. That is a crime," Rackaukas said.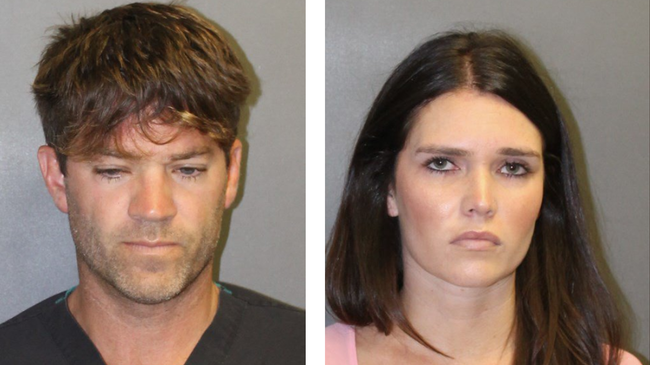 Officials say the surgeon and his girlfriend would work as a team using social media and dating apps to prey on women and that investigators found hundreds of sex videos on the couple's phones when they were arrested.
"We now believe that Robicheaux and Riley not only met their prey in person at bars and restaurants, but Robicheaux may have targeted victims through dating apps such as Tinder and Bumble," Rackauckas said. "Ladies, please be careful when you meet people on these kinds of apps. You don't know what's behind what appears to be a perfect smile."
Rubicheaux and Riley have both been released on bail.
"All allegations of non-consensual sex are unequivocally denied by Grant Robicheaux and his girlfriend Cerissa Riley," attorneys Philip Cohen and Scott Borthwick said in a statement.
Prosecutors say they are also looking into other possible crimes dating back as far as two decades ago involing Rubicheaux. Rackaukas also said investigators believe the couple did this in other locations and are seeking potential victims in several other states.
Photo: OC District Attorney